Colchagua Museum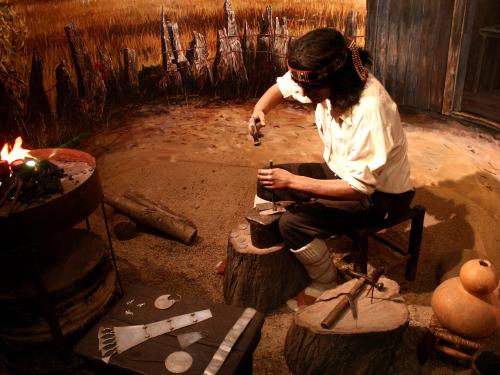 Ubicado a pasos del hotel, la visita a este Museo es un viaje a los orígenes, desde el comienzo de la vida hace 400 millones de años, hasta la modernidad del siglo XX. Recorriendo colecciones Paleontológicas de Ámbar, una de las más completas de mundo junto a las exhibiciones Prehistóricas, Precolombinas, Conquista, Colonia, República, Modernidad y muchas otras sorpresas que encontrará al recorrer este inolvidable Museo.

Pabellón "El Gran Rescate"
Está dedicado a la hazaña de salvar con vida a los 33 mineros atrapados durante dos meses en la mina San José, el año 2010, suceso que conmovió al mundo entero. En este Pabellón se puede encontrar importantes piezas testimoniales de los momentos vividos en el campamento Esperanza, los planes de rescate, las búsquedas mediante sondajes, los esfuerzos comunicacionales, los tres planes trazados para sacar a los 33 del fondo de la mina, las modernas tecnologías empleadas y también sobre el impacto que éste ejerció en la sensibilidad mundial.
Se recuerda que fueron 1.300 millones de espectadores, en todo el planeta, los que estuvieron pendientes del feliz suceso el 13 de octubre de 2010.

Lunes a Domingo: 10:00 hrs a 19:00 hrs.
Tiempo de recorrido: 3,45 hrs.
Informaciones 722-821050

Automobile Museum
Located in the Santa Cruz Vineyard, you will find an exhibition of a large collection of antique vehicles, from 1890 to the 1980s, which demonstrates the evolution of the automotive industry over time and its relationship with the social development of our country.
Our dear Coco Legrand has his motorcycle collection parked in this Museum.


Monday to Sunday: 10: 00- 2:00 p.m./ 3:00 p.m. - 6:30 p.m.
Museum of Chilean Crafts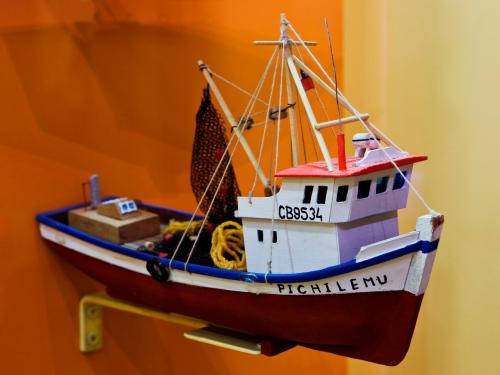 Located at 30 kms. of Santa Cruz, in the town of Lolol, declared a National Monument in the Typical Zone category, this museum is located that houses the largest and most representative collection of national crafts.
Tuesday to Sunday from 10:00 a.m. to 6:00 p.m.
Information 979763824

El Huique Museum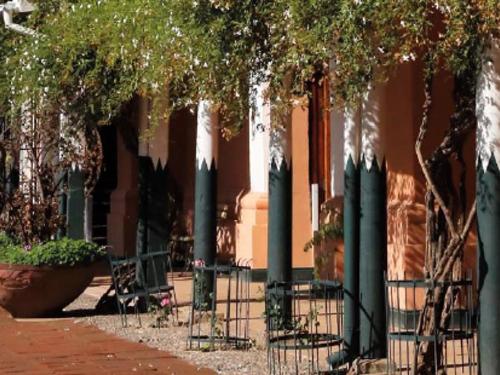 Only 30 minutes from the Hotel is this interesting museum El Huique an extraordinary example of the Chilean rural architecture of the time.

The San José del Carmen museum in El Huique is a permanent, non-profit entity, open to the public and at the service of society; inside their walls, in their courtyards and corridors, they protect themselves and present more than two hundred years of history.

Hours of Service
TUESDAYS TO SUNDAY FROM 9:00 to 12:00 hrs. and 2:00 p.m. to 5:00 p.m. | CLOSED MONDAY
Only reservations to the museum's cell phone:
+569 9 7331 105
Tour every half hour.
https://www.museoelhuique.cl/