Colchagua Museum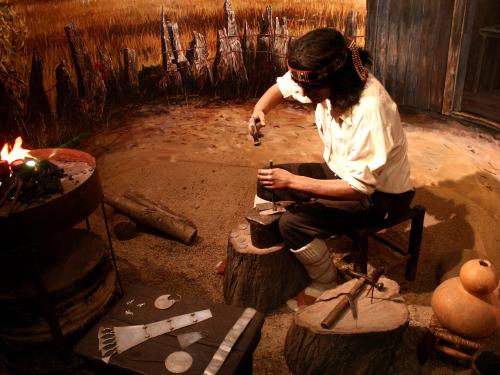 Located steps from the hotel, the visit to this Museum is a journey to the origins, from the beginning of life 400 million years ago, to the modernity of the twentieth century. Touring Paleontological collections of Amber, one of the most complete in the world next to the Prehistoric, Pre-Columbian, Conquest, Cologne, Republic, Modernity and many other surprises you will find when touring this unforgettable Museum.

Pavilion "The Great Rescue"
It is dedicated to the feat of saving the 33 miners trapped alive for two months at the San José mine, in 2010, an event that moved the entire world. In this Pavilion you can find important testimonial pieces of the moments lived in the Esperanza camp, rescue plans, searches through drilling, communication efforts, the three plans drawn to remove 33 from the bottom of the mine, modern technologies employed and also on the impact it had on world sensitivity.
It is recalled that there were 1.3 billion viewers, all over the planet, who were awaiting the happy event on October 13, 2010.

Monday to Sunday: 10:00 a.m. to 7:00 p.m.
Travel time: 3.45 hrs.
I nformation 722-821050

Automobile Museum
Located in the premises of Viña Santa Cruz you will find an exhibition of a large collection of old vehicles, from 1890 to the 1980s, which shows the evolution of the automotive industry over time and its relationship with the social development of our country.
Our dear Coco Legrand has his motorcycle collection parked in this Museum.


Monday to Sunday: 10:00 a.m. - 2:00 p.m. / 3:00 p.m. - 6:30 p.m.
Museo del Vino
Museo del Vino
DURACIÓN: 45 Min. Aprox
Ven a conocer las raíces de la historia enológica a nivel mundial y cómo evolucionó en el nuevo mundo y los campos de Chile.
Estructurado en una nave de acero de 1900 que en su tiempo albergó la maestranza del Ferrocarril Antofagasta –Bolivia y con una superficie de 2000 m2, el museo presenta 7 temas distintos sobre el vino, distribuidos en salas temáticas tales como: La historia del vino mundial y Chilena, el arte, la iglesia y el vino, el cultivo de la vid, la elaboración del vino, la fabricación de corchos, barricas y botellas, el servicio y los aromas del vino.
¡Te invitamos a descubrir y aprender de la tradición vitivinícola y cultura de muchos pueblos a lo largo de la historia en el primer museo del vino Chileno!
Chilean Handicrafts Museum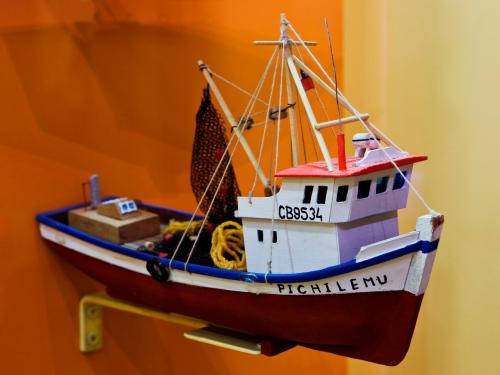 Located 30 kms. Santa Cruz, in the town of Lolol, declared a National Monument in the category of Typical Zone, is located this museum that houses the largest and most representative collection of national crafts.
Tuesday to Sunday from 10:00 a.m. to 6:00 p.m.
Information 979763824

El Huique Museum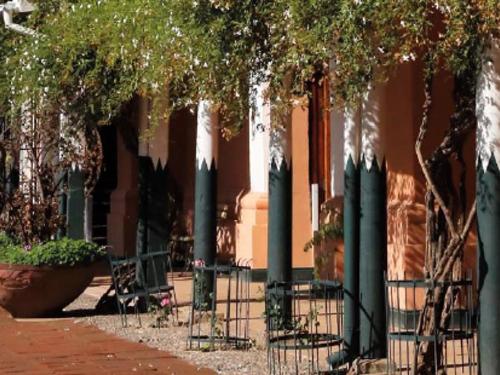 Only 30 minutes from the Hotel is this interesting El Huique museum, an extraordinary sample of the Chilean rural architecture of the time.

The San José del Carmen Museum in El Huique is a permanent, non-profit entity, open to the public and at the service of society; inside its walls, in its courtyards and corridors, they are protected and present more than two hundred years of history.

Office Hours
TUESDAY TO SUNDAY from 9:00 a.m. to 12:00 p.m. and 2:00 p.m. to 5:00 p.m. | CLOSED MONDAY
Only reservations to the museum's cell phone:
+569 9 7331 105
Tour every half hour.
https://www.museoelhuique.cl/