Cerro Chamán Observatory
The Cerro Chamán Observatory is located in Viña Santa Cruz, 256 meters. above sea level; place that has excellent atmospheric conditions, low humidity and absence of artificial light, which allows visitors to see objects with great precision and sharpness of images.
To climb the hill, we have a cable car for 8 people which will take you to the top of the hill, where in addition to the observatory, you can visit "Indigenous Villages". There are replicas of the houses of the main indigenous cultures of our country.

Tour Wines and stars
When the sun sets we move through the cable car to the top of Cerro Chaman, to start the route in the Mapuche Ruca where we will taste one of our wines from the Chamán line. Then you can meet some of the most important private collections of meteorites in Chile attend a talk about the different objects that we will later observe in our telescopes. We have 5 telescopes.

AUGUST: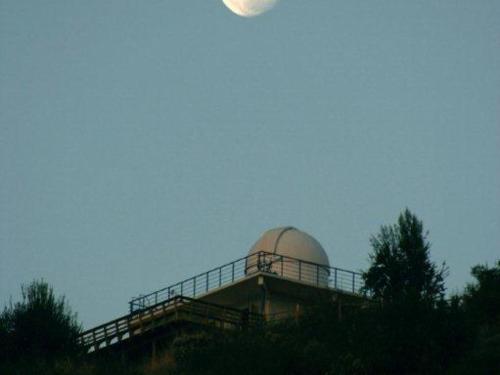 Moon phases
04- Waning quarter
11- New Moon
18- Fourth Crescent
26- Full Moon

Information & Reservations: turismo@vinasantacruz.cl or phone (072) 354920
www.cerrochaman.cl
Planetary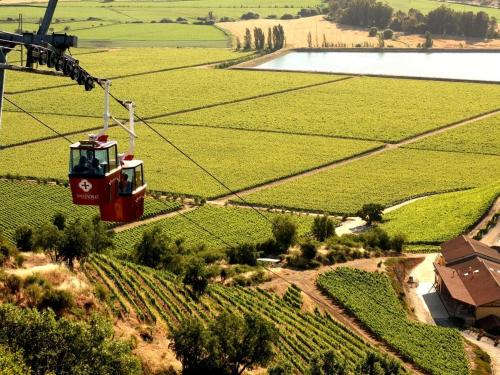 Through the cable car we move to the top of Cerro Chaman, to start the route in the Mapuche Ruca where we will taste one of our wines from the Chamán line. Then you can meet some of the most important private collections of meteorites in Chile. Finally we will go to our projection room full dome "planetarium", where we will digitally project our sky in a video focused on our solar system