Cerro Chamán Observatory
The Cerro Chamán Observatory is installed in Viña Santa Cruz, at 256 meters. above sea level; place that has excellent atmospheric conditions, low humidity and absence of artificial light, which allows visitors to see objects with great precision and sharp images.
To climb the hill, we have a cable car for 8 people which will take you to the top of the hill, where in addition to the observatory, you can visit "Aldeas Indígenas". There are replicas of the houses of the main original cultures of our country.

Wines and stars tour
At sunset we moved by cable car to the top of Cerro Chaman, to start the tour in the Ruca Mapuche where we will taste one of our wines from the Chamán line. Then you will be able to see some of the most important private collections of meteorites in Chile, attend a talk about the different objects that we will later observe in our telescopes. We have 5 telescopes.

AUGUST: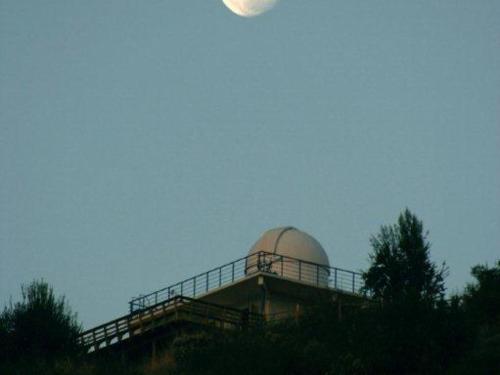 Fases Lunares
04- Cuarto menguante
11- Luna Nueva
18- Cuarto Creciente
26- Luna Llena

Informaciones & Reservas : turismo@vinasantacruz.cl o al fono (072)354920
www.cerrochaman.cl
Planetary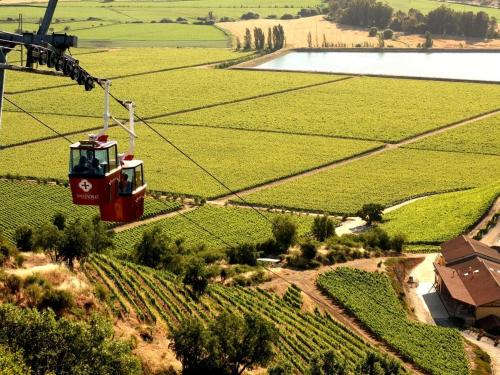 Mediante el teleférico nos trasladamos a la cima del Cerro Chaman, para iniciar el recorrido en la Ruca Mapuche donde degustaremos uno de nuestros vinos de la línea Chamán. Luego podrá conocer unas de las colecciones privadas más importantes de meteoritos en chile. Finalmente nos dirigiremos a nuestra sala de proyección full dome "planetario", donde proyectaremos de manera digital nuestro cielo en un video enfocado en nuestro sistema solar